If you're a beginner or in the learning process then flux core welders are the best option to start with. However, initially, you don't want to spend much penny on an advanced flux core welder.
While this is an important fact to consider similarly, finding a welding machine in an affordable price range is also a tough job to deal with. If that's bothering you for a while, you're at the right place.
It's possible to get high-quality flux core welding at a reasonable price using some of the top flux core welders. So there's nothing to worry about if your budget doesn't allow you to buy the best flux core welder on the market.
That's why, here, we'll review some of the best flux core welders under $200-300. Hopefully, throughout this article, you'll find a welder that would meet all your requirements. So let's get started.
1-Minute Quick Overview
Editor's Choice: Forney Easy Weld
"With Forney Easy Weld, welding can be done easily because of its high-quality materials and sturdy construction."
Best Affordable: Reboot MIG Welder
"It's designed for customers on a low budget who also want the highest welder quality possible."
Simple To Use: YESWELDER 135Amp MIG Welder
"If you don't want to struggle with a welder that has difficult functions then go with the YESWELDER 135Amp MIG Welder."
Best Portable: TOOLIOM 135A MIG Welder
"If you want a welder that is portable and can be transported from one location to another, the TOOLIOM MIG welder is the best choice."
Best Flux Core Welder For Beginner: Amico 130 Amp MIG/Flux Core Wire Welder
"Because of its simple setup and outstanding performance, the Amico MIG-130A Welder is a device that anybody from a novice welder to an experienced welder may use."
Best Flux Core Welder Under $200-300 Top 5 Picks
We took into account expert and consumer feedback for the shortlist and then graded them according to their performance, welding capabilities, and overall durability. Let's get welding.
1. Forney Easy Weld 261, 140 FC-i Welder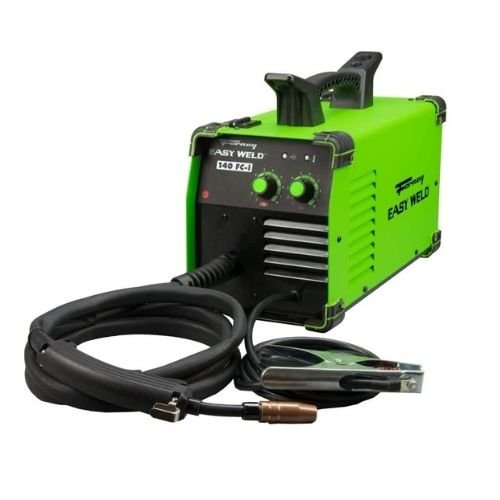 Special Features
EASY TO USE-140 FC-I MIG machine uses 0.30, flux core wire. It has infinite voltage and wire feed speed control so you can dial in the perfect weld! Perfect entry level welder
POWERFUL- Up to 140 Amp output that allows you to weld mild steel up to 1/4 in plate
PORTABLE WELDER- Lightweight 19 lbs. easily carried to any Do-It-Yourself, Maintenance, Repair, Metal Fabrication and Hobbyist project
RUGGED- All metal case, Built to take the day to day. Big enough to handle 2 and 10 pound rolls of wire
WELDER INCLUDES- 8′ MIG gun, 8′ ground clamp, Integrated handle with torch wrap and a 20A-15A adapter. Backed by a 12-month warranty
The first product on our list is one of the affordable and easiest welders for only $200. Moreover, it's a great choice if you're a beginner because it'll help you to do all the light work with easy setup and installation.
This welding machine has an output of 140 amps. You will be able to weld mild steel panels up to a thickness of 1/4 inches with this machine's excellent capability. Additionally, welders who have to deal with light welds will find this ideal.
Compared to other manufacturers, this welding machine's dial adjustment knob is extremely smooth and does not make a click sound. When opposed to other 110v welders, Forney Easy Weld allows you to modify the voltage settings according to the thickness of the materials you're using between low and high endlessly.
Nevertheless, it comes with a 60% duty cycle at 60A and 30% at 90A which allows you to work for straight 3 minutes without any interference.
In other words, if you need to weld a thin sheet of light metal, this is the tool for you. Additionally, by adjusting the duty cycle, you can keep your machine from overheating. As a result, it'll endure a long time.
Pros
Portable and very light in weight
Doesn't require lot of space.
Delivers the most effective outcomes.
Recommended for use on mild welds.
Has a strong and sturdy construction.
Cons
Not suitable for all types of metal.
---
Read more: Forney easy weld vs Titanium 125
---
2. Reboot MIG Welder Gas/Gasless 4 in 1 Flux Core Welding Machine
Special Features
 Gasless(flux core wire) and gas(solid wire) welding :supports 2lbs/10lbs .030'' or .040'' wire to weld over .
Awesome welder. Couldn't be happier. The action on the stick and mig are very smooth. It is extremely powerful and I was able to penetrate 5/8 steel with both.
Lift Tig Welder] not high frequency tig mode, just switch to "lift tig" on the panel and buy the WP17V tig torch from our store.
Now the next product on our list is a multi-purpose welder meaning you can do both flux core and MIG welding with this welder.
Moreover, it has versatile features, for example, it provides you with a variety of range settings to choose any welding activity depending on your preference.
But one thing you have to remember about this welder is that it's made for light to medium welding tasks not for heavy work.
When welding mild steel and stainless steel with a thickness of more than 0.030 inches, the Reboot welder is capable of using wires as thick as 0.040 inches. Welding well with 3.2mm rod and 3/32-inch rod as well.
An excellent cooling system is around it. Only a few pounds are needed to operate it. It has a flashlight built-in. Generator compatibility is another benefit of this welder. However, voltages exceeding 5000W have been advised for better usage of the power supply.
Finally, this is a typical welder capable of producing a fillet weld. The naked metal should always be cleaned with a metal brush. In this price bracket, it's a really excellent product. If you purchase this one, you'll be blown away.
Pros
Can weld at up to 220 V with a current output of up to 160 amps.
Can weld material up to 0.030 inches thick with 1kg solid welding wire.
Powered by both AC and DC batteries.
Included a metal brush to clean down metal before hitting an arc.
Ability to weld stainless and other metals.
Cons
Not suitable for outdoor welding tasks.
3. YESWELDER 135Amp MIG Welder
Special Features
More powerful: Up to 135 Amp output allows you to weld mild steel up to 5/32" in the plate. Suitable for 0.30" & .035" flux core wire.
Multi-Process: Gasless MIG/Stick/Lift TIG ,3-in-1 Welder.(need buy extra tig lift torch, not included inside product).
Simple to use: Automatic change of the voltage & wire feeding speed by adjusting the amperage.
Safety: Automatic compensation for voltage fluctuation, over current protection, over load protection.
Take it Everywhere: Lightweight and portable – just 13.5 lbs
Have you ever imagined that you can use a dual-voltage welder for both household repairs and more grueling jobs, allowing you to convert from 110 volts to 220 volts depending on the work at hand?
Well, that's exactly what this YESWELDER device can do; it can work with either 110 or 220 volts. That implies that for every six minutes of welding, the machine only has to cool down by resting for only four minutes.
When it comes to performance and features, the Yeswelder Flux 135 flux core welder is an excellent choice for many people. Even though it has a 135-amp current output, it only weighs 11 pounds, making it portable. It has a duty cycle of 30%, which is typical for a device that is so small and lightweight.
Its material thickness is restricted to 18 inch, which may be insufficient for certain users despite the current rating. This welding equipment may be used on a wide range of materials since it just requires 0.30 or 0.35 flux wire.
In order to make life easier, it offers a voltage correction function and automated temperature management. The pricing is another perk. In comparison to other, more costly versions, this welder is a bargain.
Pros
Provides excellent quality with amazing performance.
Lightweight and easily transportable
Stinger is incorporated for stick welding purposes.
Wire gauges of 0.30 and 0.35 can be welded.
Handles spools that are 4 or 8 inches in diameter.
4. TOOLIOM 135A MIG Welder
Special Features
Weld up to .030″(0.8mm) and .035″ (0.9mm)with flux core wire.Can Handle E7018 basic electrode.
Powered By Standard 110(120V) Household Current.
Multi-functions in one machine:Suitable for MMA,Lift Tig,Flux Mig.Can weld stainless steel and carbon steel.
Big enough to handle 2 pounds rolls of wire.
Powerful Machine:Up to 135A output current that can weld mild steel up to 1/8 inch (3.0mm) plate.
The Tooliom 135A stick welder is a lightweight stick welder that may be used for a variety of household tasks, despite the fact that it may not be the greatest instrument for heavy-duty activities.
Furthermore, this welder is our top choice for newbies, those who want to try welding for the first time, or those who are looking for a simple welder at a reasonable price, among other things.
This type, which is lightweight and transportable, features an adjustable shoulder strap that makes it easy to bring it anywhere you need it to.
Despite the fact that it does not have the "hot start" that the manufacturer claims, it just takes a second or two to generate a full arc that allows for efficient burning. Anti-stick and arc force, to name a few of the many other outstanding features that come included with this model.
Beyond the digital display, the danger indicator, and the current outlet dial, which is easy to adjust, there are a number of other standout features.
In addition to stainless steel and mild steel, cast iron and a range of other hard surfaces are suitable for use with this kind of screw.
Pros
Power is provided by a 110(120)V household outlet.
Uses an output current of 135A to weld mild steel plates up to a 3mm thickness.
Accurately displays welding current on a high-definition display.
Two-ton welding is ideal for little jobs like spot welding and soldering.
Protects the welding equipment from overheating with a safety feature.
Cons
Doesn't comes with any TIG torch.
5. Amico MIG-130A, 130 Amp MIG/Flux Core Wire Welder
Special Features
MIG-130A adopts the most advanced IGBT inverter technology and has an excellent arc stability,
MIG-130A has a beautiful appearance and incorporates exquisite production technology.
With an intelligent power supply system, the welder can automatically detect the input voltage,
MIG-130A can achieve perfect welding, and the strength of its components makes it a reliable work tool for professionals and individuals.
Here's an excellent budget-friendly home welder for minor maintenance and home improvement jobs and that is none other than the Amico MIG 130A. It has a 110V/230V dual voltage output.
With its innovative IGBT inverter technology and outstanding arc stability, the MIG-130A is capable of producing flawless welding results. All tasks may be performed in a matter of minutes or hours. Beginners and experts alike will appreciate how simple and straightforward it is to use.
Arc burning is made possible by an IGBT inverter that regulates voltage and amps to provide perfect stability throughout the burning process. There is no need to manually adjust the wire feed speed.
Professionals and hobbyists alike can rely on the MIG-130A's sturdy construction and ability to produce flawless welds. Welding with an 80 percent duty cycle is guaranteed to be long-lasting and effective.
The machine is lightweight and elegant, and it can quickly transition between 110V and 230V. A 7-foot power line, a 10-foot ground clamp, a 10-foot MIG torch, and a 110V/230V converter are all included with the welding equipment.
Overload prevention and voltage fluctuation correction are among the safety features. When in operation, the machine is very quiet thanks to the inclusion of an automated temperature control fan.
Pros
Provides excellent arc stability with the advanced IGBT technology.
Allows automatic adjustment and detects input voltage.
Has a combination of strong build quality.
Consists of reliable components for reliable work.
Comes with different safety protection functions to ensure the best welding.
Cons
Can't do big repairs and projects.
Buying Guide: Things to consider before purchasing one
If you're looking for the best flux core welder for around $200 or $300, there're a few qualities you should look for. Following that, here're some considerations to bear in mind while choosing a welding rod. Then, let's take a deeper look at what we have here.
A welding machine that can weld plates thicker than your usual range is essential when you're shopping for one.
By doing so, you can be certain that the welder has the skills necessary to weld a plate with a greater thickness than the ordinary plate.
Usage for a single or a variety of functions
A single-purpose welder is fine if you don't need to deal with gas welding. But if you need to weld both gas and gasless at the same time, you'll need a multi-purpose welder instead.
Metals and their Subtypes
The kind of metal you want to weld will have the next greatest bearing on the welder you should choose. Different welders can weld various materials, and the same is true the other way around. Flux-cored welders, for example, will not weld metal.
Aluminum welding can be done on most multi-purpose equipment, and the process is rather simple to implement. However, an AC or DC welder may make a tremendous impact.
Flux-core welding, in general, does not produce particularly high AC outputs. If you're only welding steel, they're a better option than stainless steel since they can weld steel better. A DC welder is the best option if you are concerned about the quality of your welds while welding stainless steel.
When shopping for a welder, most people don't pay much thought to the lead quality. However, the quality of the lead has a significant impact on your weld results. The life expectancy of your weld is directly related to the quality and durability of the welding wire used.
You'll be more confidence in your welds if you have a longer lead. What does it mean to say that? If the lead is too short, you have to draw the welder closer every time you fuse a piece of metal. If the lead is long enough, you have greater freedom when welding.
MIG welding necessitates the employment of high-voltage, high-amperage equipment. Therefore, you need to think about the safety features of the MIG welder. Several safety features may be found in the MIG welding equipment.
Unexpected electrical overload shuts off the welding equipment due to the overload prevention feature.
There're several potentially deadly electrical threats that may be prevented by this device. Overheat protection may be used to keep welding operations under control.
The rule of thumb is that the greater the voltage, the more powerful the welding power of your machine will be. If you plan on doing a lot of heavy-duty work with your welding equipment, you may want to choose one with a greater voltage. A lower-voltage machine will do the trick if it's just going to be used for crafts on a rare occasion.
Conclusion
The best flux core welders under $200-300 have been examined in this post, as well as a buying guide to help you choose the best one that suits all of your needs and budget. In addition, knowing the thickness of the plate and the kind of metal to be welded using the welder is critical when purchasing a welder.
As a result, we picked the Forney Easy Weld since it is simple to set up, inexpensive, and can be used on a wide variety of metals.
So, anytime you're on the market for a new welder, keep in mind all you've learned here.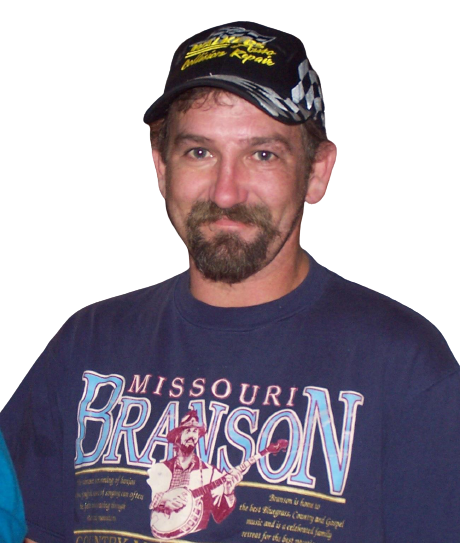 Hey this is Robert from Weld Gallery.
We have experience in welding for the last 5 years and I own a lot of welding equipment from different companies. We know good quality welding tools are very difficult for newbies and that is why we have created this blog to help the welding newbies and welders.