TIG welder is one of the most precise methods, and at the same time, it's a complicated one to execute properly. So you'll definitely want the right TIG welder for your projects.
But there are so many options you'll get on the internet that might confuse you. However, here comes the most used and successful TIG welder, none other than the Vulcan Pro TIG welder.
It has an incredible build quality and can be used on different materials. That's why users liked the welder a lot. So in this article, we'll narrow down the Vulcan Pro TIG 205 review on the basis of its features and technical specifications.
Let's scroll down with us to know more insights about the TIG welder.
Quick Overview Of The Vulcan Pro TIG 205
Technical Specifications
Duty Cycle: 205A @ 25%
Input Voltage: 120/240V
Output: 10-130A (120V) and 10-205A (240V)
Open circuit voltage: 13.5v
Weighing under 53 pounds, the ProTIG 205 is an expert-level TIG welder ideal for use in the field. This TIG welder's lift start and high recurrence starting are possible with this tool's precision design and engineering.
Dual 120/240V input with auto-sense highlight provides you with the flexibility to weld wherever and wherever you need.
What's Included
Here're the things that come with the ProTIG 205 welder:
Two cables for 120V and 240V.
A hose for connecting Argon.
A TIG (Tungsten Inert Gas) torch.
A functional regulator.
A solid pedal.
Sheet Metal Gauge.
Ground clamp.
Pros
Supports both 120V and 240V voltage sources.
Consistent high-frequency arc.
Single-source electricity is used in a variety of ways.
Integrated pulsating with fast travel.
Protection against thermal overload is enabled.
Low heat energy emissions and distortions.
Cons
Consumption of the shielding gas is high.
Where To Buy The Pro TIG 205
When it comes to Vulcan Pro Tig Welders, there are several possibilities. In order to get the best customer service and the best return policies, you should shop at Harbor Freight.
Harbor Freight lets you see what other customers thought of the welding goods they bought and provides detailed information on such factors as the quality of the materials, the safety features, the weight, and the design. Compare pricing and features without leaving the comfort of your own home.
What To Know Before Buying The Vulcan Pro TIG 205
Whenever you want to buy the Vulcan Pro TIG welder, you should consider some factors. Having said that, here're the things you should know before buying the welder.
If you often weld thin and delicate metals, you should choose a low current elite setting device. When working with light metals, TIG is the best choice. It's best to use MIG or stick welding if you're mostly working with metals that are more than half an inch thick.
You should make sure whether the machine's voltage input is compatible with the voltage given by your electrical source or not. When you buy a machine with a different voltage input, it won't work when you plug it into the wall.
Note that utilizing the improper voltage might cause harm to the device. Moreover, Vulcan 205 is a popular choice since it can be used with 120 and 240-volt AC power sources.
The duty cycle tells you how long you can weld without becoming too hot. To weld for 2 minutes at 200A, you would require an 8-minute cooling interval using a TIG welder with a 20% duty cycle.
Complimentary to a Wide Range of Substances
Now, let's talk about how many different sorts of metals and metal sheets you can weld with the ProTIG 205 welder. We've seen stainless steel, chrome-moly, and cast iron metals, for example, become popular among consumers. As a result, it's appropriate for use with any metal workpiece that meets industry standards.
In order to keep you and the machine safe, the finest welding machines should have several safety measures included. Thermal overload protection, for example, is a must-have feature for every system. This function prevents the equipment from overheating, which might cause serious harm.
The fact that Pro TIG 205 includes this function implies that you won't have any issues using it for extended periods of time.
Regardless of your degree of expertise, it would help if you opted for a machine that has simple installation. If you're a newbie, make sure the controls are simple to grasp. As a bonus, it should be accompanied by an easy-to-read handbook.
Features That Make The Pro TIG 205
As we already mentioned that people love the welder because of its features. Now you probably want to know the features it'll provide. The following features make the product one of the incredible welders.
Excellent and Efficient Arcing
The arc uniformity is critical in welding equipment like the ProTIG 205, and Vulcan appears to understand this. This ProTIG 205 has an inverter-powered arc quality that is very efficient. If you're looking for a welding machine that's both efficient and simple to operate with, this is it.
Supports 120V and 240V power sources.
It's pretty uncommon to find yourself in a situation where you need to power a single piece of equipment with either 120V commercial-grade power or 240V household-grade power. This ProTIG 205 is compatible with both 120V and 240V AC power sources so that you don't have to spend additional money on a transistor.
Reduced Thermal Dissipation
A welding arc machine generates heat energy as a by-product of its operation. However, it seems that the arc power is diminished if the product temperature is too high. This equipment has a built-in pulsating technology to cope with the problem. As a result, the heat deformation is kept to a minimum by increasing transit speed.
What Other Users Say About The Pro TIG 205
Most of the users are happy with the performance of the welder because it's a perfect choice for field projects and supports various materials, including stainless steel, cast iron, etc. But the build quality of the product has a different fanbase.
Conclusion
Hopefully, from the Vulcan ProTIG 205 welder review, you got all the answers regarding the welder. But keep in mind whether the features meet all your requirements or not before purchasing it.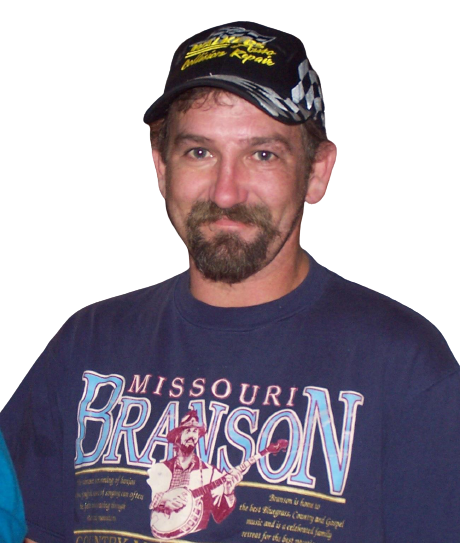 Hey this is Robert from Weld Gallery.
We have experience in welding for the last 5 years and I own a lot of welding equipment from different companies. We know good quality welding tools are very difficult for newbies and that is why we have created this blog to help the welding newbies and welders.