Flux core is a suitable starting option for those who want to learn the art of welding. Whether you need to repair materials or build new items, a 110v flux core will have you covered.
Most flux core welders are easy to set up and can be used after unboxing. Moreover, they are compact and lightweight, making them portable. These devices are inexpensive and powerful enough to weld everything from serious steel plates to auto body sheets.
Plenty of flux core welders is available, making it difficult to find a high-quality device. This comprehensive guide reviews the best 110v flux core welder, and we have shared a buying guide. Continue reading these 5 flux core welders without any further delay.
1-Minute Quick Overview
Best Overall: Everlast 140E 110V Flux Core Welder
"IGBT inverter design makes it lightweight and portable. Also, it consumes less power without compromising the welding performance and quality."
Best Versatile: YESWELDER 3-in-1 110v Flux Core Welder
"This is a 3-in-1 welder that enables you to use it for Gasless MIG/Stick/Lift TIG."
Best for Home Repairs: Reboot RBM135E 110V Flux Core MIG Welder
"Reliable arc and less splatter give you stable, steady and clean welding, suitable for small home repair jobs."
Best Multi-Functional: TOOLIOM 135A 3-in-1 Flux Core MIG Welder
"If you need to do MMA, Flux MIG, Lift TIG and weld stainless steel and carbon steel, no other flux core welder delivers this type of efficient performance."
Best for Durability: VIVOHOME 110 V 120V Flux Core Welding Machine
"Stainless steel housing and power-coated top resists wear and tear efficiently to give you an extended service."
Top 5 Best 110v Flux Core Welder Reviews 2022
Flux core welders are a cost-efficient option and can be used outside or on-site. Here are the top 5 picks for your next welding projects.
1. Everlast 140E 110V Flux Core Welder
Special Features
IGBT INVERTER // CAST ALLOY DRIVER ROLLER // 135A/21V @ 35% Duty Cycle/40º C
Spool Gun READY / Drive Roll wire size: .023"-.035" // Tweco Style Gun
Stepless control of both the wire speed and voltage. No tapped settings
Designed to be used with both 4″ and 8″ Wire Spools /
Standard drive rolls can feed .023″-.035″ Wire diameter
If you are an entry-level user, the Everlast 140E 110V Flux Core Welder would be ideal. It helps a beginner to achieve expected quality and solid results. The machine fills every requirement of a customer looking for a convenient way to complete garage, household, etc., welding with professional-grade results.
After plugging it into a 120V power source, you will get a stable and smooth arc, delivering clean results without splatter. The drive roll is made of solid metal, assisting it in running smoothly. At the same time, a sturdy drive roll offers stable welds in a wide range of welding projects. Additionally, it comes with a 35% duty cycle to work for 3.5 minutes without a break.
The inverter-based design makes it lightweight. For this reason, power consumption is also less. Duty cycle and arc performance are improved due to the inverter-based construction. Moreover, durable IGBT components offer a long life for the unit. It is eligible for welding mild steel, chrome and stainless steel, etc. This welder creates a solid result that holds strong.
In both functionality and appearance, it remains durable and professional. Beginner users will be satisfied with its portable and compact design, lightweight nature and exceptional residential performance. It weighs only 25 lbs. allowing you to carry it almost anywhere you want. Moreover, it has a built-in handle on top for convenient lifting and carrying.
Overall, it is a good quality flux core welder, letting you handle basic welding projects around your home. Steady arc and small size help you tackle light automotive work and repair without hassle.
Pros:
The basic and familiar design offers easy transfer
A stable and smooth arc offers clean cuts
Sturdy drive mechanism delivers many years of service
Spool gun included for aluminum welding
Beginner-friendly interface
Cons:
Ridiculously short 5' ground clamp
2. YESWELDER 3-in-1 110v Flux Core Welder
Special Features
More powerful: Up to 135 Amp output allows you to weld mild steel up to 5/32" in the plate. Suitable for 0.30" & .035" flux core wire.
Multi-Process Gasless MIG/Stick/Lift TIG ,3-in-1 Welder.(need buy extra tig lift torch, not included inside product).
Simple to use: Automatic change of the voltage & wire feeding speed by adjusting the amperage.
Safety: Automatic compensation for voltage fluctuation, over current protection, over load protection.
Take it Everywhere: Lightweight and portable – just 13.5 lbs.
Are you looking for a versatile welder at an affordable price? The YESWELDER 3-in-1 110v Flux Core Welder can efficiently complete flux-cored welding, Lift TIG Welding and Stick Welding. It welds mild steel up to 1/8" at 135 Amp output. The device is perfect for entry-level to amid users.
This welder performs well outside in harsh weather also. It runs with regular household input of 110V, which means you can use it in a shop, garage, firm, or remote location. Compared to other flux core welders, it is extremely lightweight, with 13.5 lbs. of weight.
In addition, synergic MIG settings automatically adjust the voltage and wire speed depending on the amperage you select to output. Due to this feature, it is a great flux core for beginners, making it easy to use. This device is a good option for seasoned welders too. It is because the voltage can be fine-tuned from -5 to 5V on top of what the machine sets on its own.
The drive roll mechanism includes 2 drive rolls made of steel, and plastic is used to manufacture other mechanisms. This device enables you to use either 0.035" or 0.030" flux core wire. But its compact design limits you to a 4" spool.
It features overheating and overload protection, shutting down the unit automatically if necessary. Moreover, the unique electrostatic coating prevents shock transfer, ensuring the device's longevity. Besides, voltage and current adjustable knobs facilitate the operational process.
Pros:
IP21 protection standard
3-in-1 welder
Convenient to carry
Suitable for fabrication and hobbyist projects
Synergic settings
3.Reboot RBM135E 110V Flux Core MIG Welder
Special Features
Great Welder for Home Repairs/Hobbies – With convenient flux-cored wire to self-release inert gas while welding, to prevent oxidation of the welded part; uses .030/.040'' flux core wire, A great choice for home repairs and hobby projects.
Reliable Arc and less Spatter – Under synergic function, RBM135E gasless welder will auto control the voltage and current to achieve a smooth arc, even for new and DIY users, the machine works in the best status, more reliable arc but less spatter with low noise.
Intelligent protection – Up to 135Amp output that allows you to weld mild steel up to 1/4 in plate; Fan cooling system, overheat and over current protection inside the machine, fan will work when needed, reduce the dust into machine also provide long life using.
The Reboot RBM135E 110V Flux Core MIG Welder is perfect for do-it-yourself welding projects. It uses .030/.040'' flux core wire, making it suitable for home repairs and hobby projects. With a gas-free welding feature, it is significantly convenient to use. More importantly, you won't have to worry about the inconvenience of welding outside.
Oxidation of welding parts is quite common with this affordably priced welder. The good news is that you will never experience this problem due to the convenient flux-cored wire to self-release inert gas. Cutting quality will always be smooth and clean.
One of the best features of the welder is the synergic function. The responsibility of this feature is to set the machine easily. Moreover, it helps you adjust the power conveniently. Furthermore, you can achieve good work because the synergic system eliminates all the guesswork by balancing the wire feed speed and power.
It includes several safety features like overcurrent and overheats protection fan cooling mechanism inside the machine. The machine stops working automatically when it detects overheating and overcurrent, promoting long-term use.
Additionally, the cooling fan works when necessary, reducing dust in the machine and providing long service life. The smart and strategic design will make the machine run for a long time. It is a great compact welder for beginners and small jobs around the home.
Pros:
Easy and convenient, weighting only 4.9 KG
No gas welding
IGB technology
Low arc protection technology
Effective heat dissipation, quiet and no noise
Cons:
Some experienced slow wire feed
4.TOOLIOM 135A 3-in-1 Flux Core MIG Welder
Special Features
Weld up to .030″(0.8mm) and .035″ (0.9mm)with flux core wire. Can Handle E7018 basic electrode.
Powered By Standard 110(120V) Household Current.
Multi-functions in one machine: Suitable for MMA, Lift Tig, Flux Mig. Can weld stainless steel and carbon steel.
Big enough to handle 2 pounds rolls of wire.
Powerful Machine: Up to 135A output current that can weld mild steel up to 1/8 inch (3.0mm) plate.
Do you need a multi-functional flux core MIG welder? Don't look further; buy the TOOLIOM 135A 3-in-1 Flux Core MIG Welder. Its 3-in-1 design allows you to efficiently do Stick, Lift TIG, Flux MIG. The unit is equipped with a 0.30″(0.8mm)/.035″(0.9mm) flux core wire, enabling you to weld a maximum of 1/8 inch (3mm) plate.
It is powered using standard 110V household current, which means the unit is usable in garage, firm, shop, etc. Another worth-mentioning feature is the micro-adjustable weld voltage from -5 to +5 (Low to high, -1.5V to +1.5V).
The unit comes with a 2T mode, facilitating the welding process. Due to the 2T functionality, you need to press the gun trigger to start welding. In order to stop welding, simply release the trigger. At the same time, you need to set the amperage rate, and the machine will gradually reach its set amperage. Isn't it so simple? Moreover, this feature prevents blow-through on thin metal.
Carrying and transporting the unit is impressively easy. Compact design allows you to store it in a tight space. Also, lightweight construction enables its user to carry wherever required. Moreover, it has a carrying handle for convenient movement.
It is well-known for its clean and smooth cut. The produced arc is stable and steady, providing efficient performance consistently. Moreover, it features overheat and overvoltage protection, protecting the unit when it is too hot, or the current or voltage exceeds its limit.
Pros:
Easy to start the arc
2T operation
It can handle 2 pounds of flux core wire
MIG torch, positive/negative connector
Function selection button
Cons:
Inferior quality spool welder
5.VIVOHOME 110 V 120V Flux Core Welding Machine
Special Features
NO REACTION WELDER – With convenient flux-cored wire to self-release metal inert gas while welding, this welding machine prevents oxidation of the welded part; A great choice for home repairs and hobby projects on light gauge steel
WELDING PROCESS – This welding machine is particularly well-suited for projects of mild steel and stainless steel; It delivers a professional finish for any thin steel welding or auto body work you may need, being powerful and efficient
ADJUSTABLE WELDING SPEED – The VIVOHOME MIG Welder features 4x current flow settings; Adjust the current and 10-speed variable feed controls for perfectly managed flux-cored welding of thin steel, stainless or aluminum sheet metal, or even thicker steel
The VIVOHOME 110 V 120V Flux Core Welding Machine is built to last with stainless steel housing and a powder-coated finish. Its robust construction resists corrosion and rust effectively and withstand general wear and tear. This flux core will be a great choice if you need an affordable welder for many home repair jobs.
Oxidation of any welding parts is effectively prevented since the flux wired core releases metal inert gas automatically. This means the welded part remains strong all the time. Additionally, its welding speed is adjustable, permitting its user to weld thin steel, aluminum sheet, ¼" steel or stainless steel.
Generally, welders generate heat when welding. Thus, the exterior, including the handle and other parts, can become hot during prolonged use. The good news is that its handle and the exterior are heat resistant. As a result, you will never experience warp or melted housing.   
More importantly, to reduce heat from the machine during an extended period of use, it includes 2 air vents. These vents assist in dissipating heat and minimizing the operating temperature. The static build-up of the unit is promised to give you long years of service.
On the top of the welder, there is convenient storage space. You can conveniently store small screws, nails or widgets, reducing the chance of losing these items. In a nutshell, its unique design meets all the requirements of home and DIY welding projects.
Pros:
Offers outstanding welding performance
Overheat protection and air vents for operating temperature control
Stainless steel housing resists wear and tear
Convenient storage space
Superior oxidation resistance
Cons:
Sometimes, the wire feed provides poor performance.
Buying Guide – Things to Know Before Buying the Best 110v Flux Core Welder
Determining the purpose of buying a flux core will help you find out the best-suited model. Some other factors play an essential role in selecting the best 110v flux core welder.
The thickness of the Plate
Being realistic about the thickness of the plate you will be welding would be an excellent guide to buying a 110v flux core.
Remember, the higher the amperage range is, the thicker a material you can weld.
Also, another important thing is that the thickness of the metal determines the cable length. A longer cable is suitable for thick welding plates. On the other hand, a smaller cable lets you weld a thinner plate.
Single or Multi-Functional Usage
Flux core welds both gas and gasless operation; this is multi-functional usage.
If you don't want to remain worry-free about using gas when using coil welding, go with a single-purpose flux core.
While, if you want to get cleaner weld by using gas, it would be best to buy a multi-functional flux core.
Metal Type
Learning about the metal type that you will be welding is also an essential thing to know.
Different materials can easily be welded using specific welders. Also, no flux core welders are ideal for fusing aluminum. Generally, multi-purpose welders are capable of welding aluminum, or they can be modified for aluminum welding.
Besides, AC or DC output is another crucial factor. Flux core welding doesn't provide a good result with AC output. If you are only welding steel materials, AC output is acceptable.
On the contrary, DC output is the best option for welding fusing stainless steel. They also deliver quality welds.
Weight & Size
Your selected flux core model should be lightweight and compact. This means that you should be able to carry it to different places easily.
Usually, flux core welders are used for small home repair projects, DIY tasks or in the garages. In these areas, carrying a huge welder is challenging.
So, look for a flux core welder of minimum weight and small size.
Duty Cycle
A flux core duty cycle plays a significant role in the productivity and efficiency of the welder.
The duty cycle means the operating time of a flux core before it requires rest. For instance, a 30% duty cycle means the flux core can work for 3 minutes without interruption, requiring 7 minutes of rest.
If a flux core has a shorter duty cycle, it is suitable for thinner materials. On the other hand, a flux core with a longer duty cycle is ideal for thicker materials.
Safety Feature
Durability and long-term service depend on the safety features of a flux core.
Most flux cores come with overload and overcurrent protection features. These features ensure a long service life by preventing overheating and overcurrent of a welding machine. A welding machine stops performing automatically when the welder gets heated.
Although, flux cores with these features are a little bit pricier. But you will get long-term benefits by selecting a flux core with these features.
Frequently Asked Question
Why do you need a flux core welder?
Flux core welders offer several benefits. The key benefits are listed below,
1.Lightweight and portable
2.Easy to operate
3.Flux core doesn't need a clean joint
Is flux core a good welder?
Flux core welders are great for thicker joints as they offer greater penetration. You can also hold the torch in many directions, giving you the required flexibility in all general repairs, shipbuilding, and other types of manufacturing.
How do you make a clean and smooth flux core weld?
You can make a clean and smooth flux core weld by following a few tips.
1.Maintaining the required drag angle is the key
2.Prevent bird nesting
3.Avoid burnback
Final Thought
When a welding project's performance and quality are the priority, the best 110v flux core welder would be the ideal solution. These welders are versatile enough to meet all the basic welding needs.
The biggest benefit of a flux core welder is; that anyone can learn how to use it. Using a shielding gas is unnecessary. Also, fussing around with a feed peddle is not required.
Whatever model you choose, the most important thing is to choose a model within your budget that meets all your welding requirements.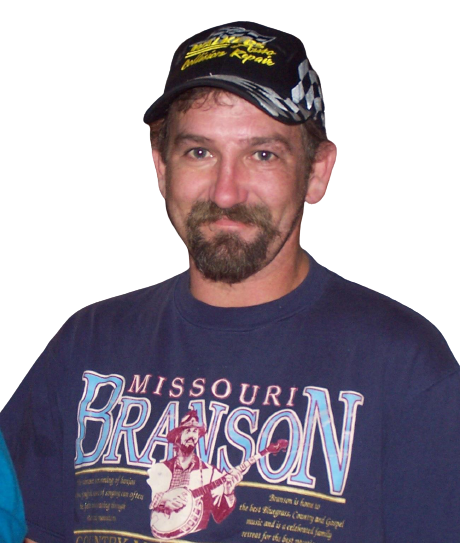 Hey this is Robert from Weld Gallery.
We have experience in welding for the last 5 years and I own a lot of welding equipment from different companies. We know good quality welding tools are very difficult for newbies and that is why we have created this blog to help the welding newbies and welders.