It's true that most multi-process welders out there are just multi-process in name, not in action. A huge chunk of such welders is typically MIG welders that hardly serve the purpose of a TIG or Stick welder, let alone serving as a Flux-cored one. That's why it gets difficult to pick a true multi-process welder when there are only a few options left.
Such two choices you have are ESAB Rebel EMP 215ic and Lincoln MIG 210 MP welders. Both of these welders offer top-class services as multi-process welding machines, and they do offer excellent performance. If you are looking for a multi-process welder from a well-known brand, it's probably going to be a battler between ESAB Rebel vs Lincoln 210 MP welding devices.
In this piece, we are going to compare both and try to find out which one is the perfect fit for your bucks! Let's get into it!
A Quick Comparison: ESAB Rebel vs Lincoln 210 MP
| | | |
| --- | --- | --- |
| Particulars | ESAB Rebel EMP 215ic | Lincoln Electric POWER MIG 210 MP |
| Image | | |
| Dimension | 23 x 9 x 16 in | 14 in x 10.75 in x 19 in |
| Weight | 40 lbs | 40 lbs |
| Welding Type | MIG TIG Stick Flux-cored | MIG TIG Stick Flux-cored |
| Maximum Plate Thickness | 9.5mm | 9mm |
| Max Output | 240 A | 230A |
| Input Voltage | 120/230 | 115/230 |
| Duty Cycle MIG | 205 A/24.3V @ 25% 130A/20.5V (120V) @ 20% | 120V: 100A/19.0V/40% 230V: 200A/24V/25% |
| Price | Check Price | Check Price |
ESAB Rebel EMP 215ic Welder
ESAB Rebel EMP 215ic is nothing like what we expect in a regular welder. This is something beyond excellence and is designed to get your job done no matter how accurately you want it. This device has everything it takes to offer you the best result in welding.
Without a doubt, the 4.3 inches LCD screen on the device is something that you can't ignore. It's vivid, it's bright, and it's impressively clear and lets you navigate through the settings rather easily. That's one of the unique selling points of the ESAB Rebel EMP 215ic welder.
One brutally honest truth is, most welders in the market that claim to be multi-process welders are indeed MIG welders only. However, the ESAB Rebel EMP 215ic is one of the rarest breeds in the market that comes with a true multi-process welding capacity of MIG, MMA, and Flux-Cored welding options.
What makes this welding machine stand out from the crowd is its one-of-a-kind SmartMIG technology. Using this advanced technology, the welder closely monitors your welding works. It can easily detect the characteristics of the arc and tries to learn the technique you are using to deliver a better arc formation for your next projects.
Above all, the welder is absolutely lightweight and very convenient to carry around. This way, you can transport this compact and mobile device without any issues. Plus, it is very easy to set up wherever you are; it takes very little time to let it get going.
What's in the Pack?
Opening the package, you will find the following accessories and parts.
The ESAB Rebel welder itself
3m Tweco Fusion 250 MIG Torch
Stick electrode holder – 3m Lead
Work Lead – 3m size
CIGWELD COMET Professional Argon Regulator
Gas hose includes quick connector
OK AristoRod 12.50
200mm Spool
0.8mm wire
Contact Tips
Feed Rolls to suit
Pros and Cons of ESAB Rebel 215ic Welder
Let's find out the advantages and disadvantages this device brings in.
Pros
Excellent multi-process device for MIG, TIG, Stick, and Flux-cored welding
sMIG (Smart MIG) technology to offer better arc formation over the time
It works with both 120 and 230 V outputs
Sturdy steel construction for durability
4.3-inch vivid digital display for navigation
Cons
The valve inside makes a bit of noise when you are using it.
Lincoln Electric POWER MIG 210 MP MIG Welder
Lincoln is a brand that needs no introduction when it comes to producing top-class welding machines. The MIG 210 MP multi-process welder is one of the few examples of why Lincoln is such a giant name in the industry. It's a true multi-process welder that lets you weld in MIG, TIG, Stick, and Flux-cored welding.
On top of that, the device comes with a dual voltage output option. This gives you the freedom to use the machine anywhere you want. Whether you work at your home for some DIY or repair project or use the device in your commercial space – this machine can be easily connected to any power source.
The large color display is a signature addition to the machine. It gives you perfect and crystal clear reading for everything going on with the device. The display also works pretty well when it comes to setting up the machine too. It aids in great navigation.
You can control the machine with some of the easiest push and turn buttons you can come across. It makes it super easy to work with the device for those who are just using it for a mid-range project or a DIY project in a household environment.
Above all, this machine is a perfect device for most hobbyists who would like to move around with a welder in their backpacks. Yes, being only 40 pounds in weight, it's not that hard to carry it on your back!
What's In the Pack?
Opening the package, you will find the following accessories and parts.
The Lincoln welder itself
Magnum® PRO 175L Gun
120V and 230V Input Cables – 10 feet
Clamp Electrode Holder
Work Cable
Gas Regulator
Gas and Gasless Nozzles Gun
Cable Liner
Spindle Adapter Sample 1 lb
Spool of SuperArc® L-56®
Mild Steel MIG Wire Sample 0.5 lb
Spool Innershield® NR®-211-MP
Flux-Cored Wire
Contact Tips
Knurled Drive Rolls
Pros and Cons of Lincoln Power MIG 210 MP Welder
Let's find out the advantages and disadvantages this device brings in.
Pros
Lightweight and mobile device
Dual voltage input system for using it anywhere
Push and turn buttons for easy access
Large vivid color display for expert navigation
True multi-process welder for welding MIG, TIG, Stick, and Flux-cored welding
Cons
It comes with a poor user manual. Unless you have a good idea of welding machines, the manual will not be of any use.
ESAB Rebel vs Lincoln 210 MP – Comparison
We are comparing here every single part that will help you for the right choice.
Power Output
ESAB Rebel 215ic can be powered by both 120V and 230V of output. This way, you can connect the device to household output which usually is around 110V to 120V.
Similarly, the Lincoln 210 MP can also be connected to household output the same way, as it supports 115V output. It also can be power up by a maximum output of 230v.
Profile
The ESAB comes with a bit of a large profile, but it works great as a mobile device. The product dimension is 23 x 9 x 16 in, which is pretty decent in most cases.
On the other hand, the Lincoln 210MP comes with a bit of a more compact profile and can be easily handled in confined spaces. However, both the devices weigh the same – 40 pounds.
Multi-process Welding
ESAB 215ic welder is a true multi-process welder that can be used to weld via MIG, TIG, Stick, and Flux-cored welding.
The Lincoln 210 MP is also quite similar in this manner as it, too, supports these very same welding mechanisms quite well. That's why it is also recognized as a true versatile multi-process welder.
LCD Screen
When it comes to LCD screens, ESAB 215ic makes a brilliant move with its powerful 4.3-inch large vivid display. It helps the user to navigate quite easily and conveniently through the settings.
Lincoln 210 MP also has a large LCD screen but not as large as the one in the ESAB 215ic. That's why even though you can see it clearly, it's not that huge.
Technology
ESAB Rebel 215ic outperforms Lincoln 210 MP in the case of advanced technology. It uses an sMIG technology that can observe the arc's characteristics and your way of operation to fine-tune the arc in the future automatically.
This is something missing in the Lincoln 210 MP. However, it offers an excellent welding service that matches the ESAB Rebel and reduces the need for such advanced technology.
Final Words
Trying to pick one between the ESAB Rebel vs Lincoln 210 MP is not an easy job in any way. You must have to have a sharp and expert eye to look beyond the obvious and identify the thin line where one device supersedes the other.
Generally speaking, these two devices are perfect for any multi-process application both in a commercial area and in a household setup. No matter which product you are willing to pay for, the result isn't going to make a huge and significant difference.
Happy welding!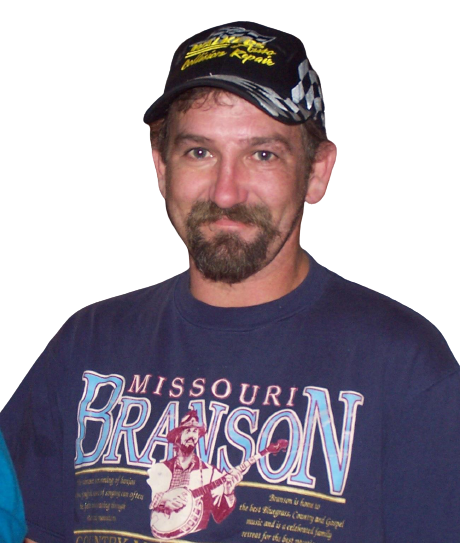 Hey this is Robert from Weld Gallery.
We have experience in welding for the last 5 years and I own a lot of welding equipment from different companies. We know good quality welding tools are very difficult for newbies and that is why we have created this blog to help the welding newbies and welders.