No matter how expert you are in welding, without the proper welding machine, you won't be able to achieve the accuracy you need. It's like a warrior going out on the battlefield without the sword in his arsenal. Welders take years to settle down for a great welding device they can rely on, but that's not something you can afford to do.
That's why we are going to introduce you to two welders from Lincoln – the Pro MIG 180 and 180 HD. Although it's tough to pick between a winner in the battle of Lincoln Pro MIG 180 vs 180 HD, we will still try to weigh the features for you to decide which one to go for.
So without further ado, let's get started.
A Quick Comparison: Lincoln Pro MIG 180 Vs 180 HD Welder
| | | |
| --- | --- | --- |
| Particular | Lincoln Pro MIG 180 | Lincoln 180 HD |
| Image | | |
| Weight | 66 pounds | 67.5 pounds |
| Dimension | 14 X 18.6 X 10.15 Inches | 20 X 15 X 16 Inches |
| Voltage Range | 120-230 Volts | 230 Volts |
| Welding Capacity | 24 Gauge Up To 3/16 In | MIG 3/16 In and Flux Cored 1/2 in |
| Wire Feed Speed | 50-500 Ipm | 50-500 Ipm |
| Duty Cycle | 30% at 130 amps | 30% at 130 amps |
| Condition | Brand New | Refurbished |
| Warranty | 3 years | 1 year |
| Voltage System | Dual voltage | Single voltage |
Lincoln Electric PRO-MIG 180 Welder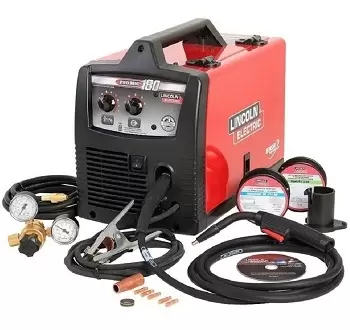 The Pro-MIG 180 welder is one of the leading devices Lincoln has produces to date. This 66-pound Lincoln Pro MIG 180 welder comes with an impressive maximum voltage of 230 Volts. That means you can use this device to weld on thicker materials without any issues.
Then again, it has a 120V output option that lets you connect the machine to household power sources, as well. That makes it a perfect choice for regular maintenance at your home that involves welding thin and medium steel materials.
Its 30% duty cycle at 130 amp makes it a professional welder for light to medium types of welding works.
The fully adjustable drive system effectively prevents the wire from getting tangled and crushed. Overall, this gives the device the perfect torque support that keeps it in a better position in terms of performance compared to most other devices out there.
One absolute perk of having the Pro MIG 180 on your side is that it's quite sturdy and robust in the making. It's constructed with cast aluminum to give it the perfect rigidity you need for the toughness it deserves. However, this doesn't mean the device is heavyweight in nature; rather, it's kind of mobile if you can handle it.
Technical Specs: Lincoln PRO-MIG 180 Welder
Item Weight: 66 pounds
Product Dimensions: 14 X 18.6 X 10.15 Inches
Item Model Number: K2481-1
Voltage: 120-230 Volts
Welding Capacity: 24 Gauge Up To 3/16 In
Wire Feed Speed Range: 50-500 Ipm
Duty Cycle: 30%
Wire Size Range: 0.030-.045 In
What's In The Pack?
The device itself
Gun Magnum 100L gun
10 ft Cable
Gasless nozzle
Spindle adapter for 8 in. diameter spools
Gas Regulator
Salient Features of the Lincoln Pro MIG 180 Welder
Now that we know the specs and packing details of the welder, let's find out some of the key features of the machine to get to know more about the device.
Dual Voltage Capacity
To ease up your welding efforts for different projects, the device comes with a dual voltage capacity. To be specific, you can connect the machine to both the 120V output and 230V power source as per your needs.
Using the 120V output option, you can simply connect the machine to any power source of your house. It makes your regular welding work pretty convenient and simple. Any household maintenance work is going to be as easy as pie.
On the other hand, the 230V output also allows you to work on thick materials, but you need to connect the device to a commercial power output setup. So, depending on your requirement, you can switch between the options without having to face a lot of hassle.
Diamond Core Technology
Lincoln has introduced a very well-designed diamond core technology in this device. It gives you a forgiving arc that adds to the perfection of your welding project. This increases the quality of the welding to a greater level.
Excellent Wire System
The Lincoln Pro MIG 180 welder offers an adjustable drive system that directly improves the welder's durability. You can forget about tangling or crushing wires from now on. It's way better than those cheap and useless devices that cause tangling every now and then. Thanks to Lincoln, this is not going to be the case anymore!
Efficient Device
Equipped with a cast aluminum gear, the Lincoln Pro MIG 180 welder is quite durable and strong, without a doubt. You can enjoy better torque and increased performance from the machine. Its brass to brass connection makes it absolutely smooth and improves the conductivity of the device.
User-Friendly
The best part is, you don't need to go through a lot of guesswork to get this thing started. It's super easy to operate, and most of the features are self-explanatory. Still, the machine comes with a quick start guide that will help you understand the basics so that you won't mess up.
If you can employ around an hour behind this machine, you can easily get familiar with it.
Pros and Cons of Lincoln Pro MIG 180 Welder
Let's find out some of the exciting and 'not so exciting' facts about the Lincoln Pro MIG 180 welder.
Pros
It supports a dual voltage system
Pretty rugged and robust build quality
Adjustable drive system for better wire management
Cast aluminum-made gearbox for better torque
Easy to turn knobs to control the device
You can weld thin to mild steel with the device
Very easy to use
It comes with a long, 10 feet power cable
Cons
It has a limited output of 180 amp
The device is not suitable for heavy-duty use
2. Lincoln Weld Pak 180 HD Welder
Weld Pak 180 HD is yet another masterpiece crafted by Lincoln. This is kind of a refurbished model from their production that went through a number of safety and functionality tests before it finally hit the market. It can also be operated at a maximum output of 230V and an Amp range of 30 to 140A. This is just a perfect device to use for welding aluminum, mild steel, and even stainless steel.
No matter how expert or novice you are in the welding industry, this machine is going to be a pal of you, for sure. With its amazing user-friendliness and straightforward UI, the device is a perfect fit for newbie welders, without a doubt. You can always adjust your power setting for welding on different types of materials and welding types.
Being a MIG welder with flux-cored welding ability, it's pretty easy to switch between welding systems.
The wire feed speed of this device is quite impressive and useful. It can run at 50 to 500 IMP rate. Then again, you can easily control the speed with a bit of help from an excellent knob.
On top of that, 130 amps 30% duty cycle is just perfect for household work. However, you may struggle with the device if you are attempting commercial or industrial welding tasks.
The welder is quite useful enough to deliver a clean arc with the least splatter possible. That's why it's going to be a good choice for DIY projects and household maintenance uses. Even expert and professional welders can check this one out if there's any lightweight work they need to take care of.
Technical Specs: Lincoln Weld Pak 180 HD
Item Weight: 67.5 Pounds
Product Dimensions: 20 X 15 X 16 Inches
Item Model Number: K2515-1
Voltage: 120-230 Volts
Welding Capacity Mig: 3/16 In.
Welding Capacity Flux-cored: 1/2 In.
Wire Feed Speed Range: 50-500 Ipm
Duty Cycle: 30%
What's in The Pack?
The welder itself
Gas-less nozzles
A cable liner
A spindle adapter
0.025-in. and 0.035-in. contact tips
A work cable and clamp
Adjustable gas regulator
A hose
Salient Features of Lincoln 180 HD Welder
Now that we know the different specs of the device let's pick up some of the most vital features of the Lincoln 180 HD welder and see for ourselves if it's worth your bucks or not!
Diamond Core Technology
Similar to the Pro MIG 180 welder, the Lincoln 180 HD also comes with diamond core technology. It helps you get the best result from your welding works with little effort given. You can enjoy a stable arc system and can weld on thicker materials pretty easily. Ensure the least splatter while getting a smooth arc system.
Excellent Drive System
The drive system of the 180 HD is not so different from the Pro MIG 180 welder. It is also completely adjustable, and you can rest assured that there will be no crushing or tangling of the wire while you are operating the machine. Plus, you are getting more and better torque and wire speed.
On top of that, the aluminum gearbox gives you better durability and ruggedness to make it extremely immune to heavy blow, pressure, and impact.
No Extra Tool Needed
The Lincoln 180 HD welder comes fully packed with all the necessary tools and equipment you need to operate this device. You don't need to reach out and get additional tools and accessories to make it work. Open it up from the pack, and start using it – it's that simple.
Shock-Resistance
The internal parts of the machine are well-protected by the rugged casing and sealing. Even if you are going pretty rough while using the device, it's hardly going to damage the inner parts.
Flux-Cored Welding Option
The device, although being a MIG welder in nature, supports Flux-cored welding, as well. Using a simple switch on the device, it's quite fun to jump between the modes. You can instantly switch the welding methods right on the go.
Best for Light Fabrication
If you are planning to get a welding machine for light fabrication at your home or garage for DIY or household maintenance purposes, you can pick this device blindfolded. It's designed to be used for welding on mild and medium-thick metals.
In addition, it can also work impressively on sheet metal, stainless steel, and even aluminum too! It's truly a versatile device for small-scale production.
Pros and Cons of Lincoln 180 HD Welder
Let's have a look at the advantages and disadvantages of using the Lincoln 180 HD welder. Although the device is full of useful features, it does have some points of concern, as well.
Pros
The device is quite easy to use
Flux-cored welding option along with MIG welding
Lightweight device to carry easily
The diamond core technology for an excellent result
Suitable for small-scale fabrication works
Shock-resistant internal protection
Rugged case for outer protection
Ready-to-use out of the box
Cons
As the Pro MIG 180 Welder, this one is also not suitable for large-scale welding.
Frequently Asked Questions
Is Lincoln 180 A good welder?
Lincoln's MIG welders are some of the best MIG welders in the market. The 180A welders from Lincoln are no exceptions for this. These are going to serve your welding purpose in a quite suitable manner.
Can a Lincoln 180 weld aluminum?
The 180 Lincoln Welding devices are basically meant for welding on hard steel, but not aluminum. However, using the correct type of spool gun, you can weld on aluminum, as well.
How thick can a Lincoln 180 weld?
A Lincoln 180 welding machine can weld up to 3/16-inch steel.
How many amps does a Lincoln 180 draw?
Generally, a Lincoln 180 draws 30 to 180 amps output range.
What is Lincoln Electric's diamond core?
The Diamond Core Technology from Lincoln is a patented choke design that can effectively filter welding arcs.
Final Words
The head-to-head combat between the Lincoln Pro MIG 180 vs 180 HD is anything but an easy one. Both the devices are pretty well designed and powerful to meet your regular home-based welding needs. While the Pro MIG 180 is a brand new device, the 180 HD is a refurbished one. This may tempt you towards the Pro MIG 180, but the 180 HD is much more tested for performance and security.
Overall, if you want something new, go for the Pro MIG 180. On the other hand, if proven performance is your priority, you can opt for the Lincoln 180 HD without any hesitation!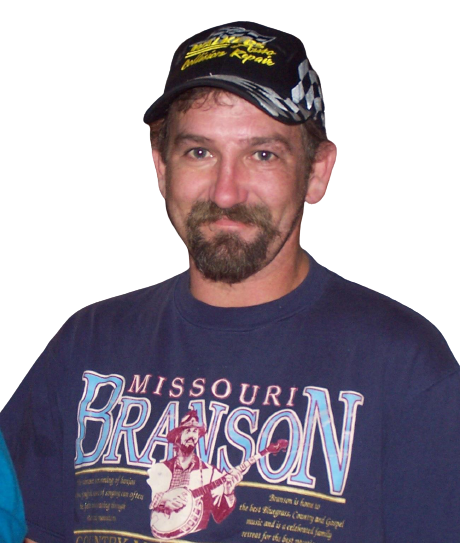 Hey this is Robert from Weld Gallery.
We have experience in welding for the last 5 years and I own a lot of welding equipment from different companies. We know good quality welding tools are very difficult for newbies and that is why we have created this blog to help the welding newbies and welders.