If you're new to welding and looking for a beginner-friendly and affordable welder, then flux core welders can be a good choice. Now the question is, are flux core welders any good? What makes us suggest these welders for beginners?
The answer is yes. Flux core welders are good enough for beginners to start their welding journey with ease. These welders are easy to learn, self-sufficient, and easy to handle.
These aren't the only reasons why we consider flux core welders a good starting point. In the following discussion, we'll provide more information about these welders to make your knowledge about them more precise.
Understanding The Flux Core Welder
---
Read more: Best flux core welder for beginners
---
The name Flux Core Welder came from its construction system. It comes with a flux to feed through the welding gun inside the electrode wire. When the wires get melted by the electrical arc, the flux evaporates into an inert gas.
This gas protects the weld puddle from oxidation. You can also set up an additional non-flux core electrode wire and inert gas bottle with the flux core welder.
If you choose this flux core welder to weld metals such as stainless steel, mild steel, or chrome alloy, you can match the wire with your base metal. 
Is Flux Core Welder Easy To Handle?
Yes, flux core welders are self-sufficient and easy to handle, which means you don't need any special skill or help from outside to weld with flux core welders. 
These welders are pretty similar to the stick welder, but you can have more control over the wire speed with a flux core welder. To use these welders for your project, you just need a source of electricity and the right wire.
Does It Make Quality Welds?
You can produce good quality welds, especially on thicker metals, with excellent penetration. The produced vaporized gas expands away at a compatible volume and rate from the weld puddle.
And this is what works behind the consistent good-quality welds. Moreover, the inert gas works better in the closed indoor area where the gas can't blow away.
Another good thing about these welders is that you don't need to adjust the gas pressure and flow settings when you're a novice or have intermediate welding skills. And adequate gas flow is more necessary to protect the weld than the wire speed.
Due to the fact that flux core welders can produce high-quality welds with high penetration and need fewer consumables costs, these welders are widely used for production manufacturing projects.
How Difficult is It to Learn Flux Core Welding?
If you're a beginner and want to learn welding of different categories, you'll probably learn the flux core welder faster as it has the easiest welding method. You only need to practice the flux welding method for a few hours, and you're ready to create fence building and minor repair of tools with perfection.
However, of course, you can't expect to build a roll cage or any other safety gear with a few hours of practice. 
All you need to know to master the flux core welder is how to move the welding gun, right electrode wires, and right settings of the wire and voltage.
What Can Be Welded With The Flux Core Welder?
It offers you a wide range of applications; you can literally weld anything with this welder that's made of ferrous metal. You can use flux core welder for:
Tool repair
Fence building
Frames and bumpers
Light repair jobs
Furniture building
Production manufacturing
Metal artwork
Roll cages
Underwater welding
Pipeline welding
Automotive welding
Shipbuilding
Advantages Of Using The Flux Core Welding
These welders offer many advantages to its user, and those are:
Fast Welding: You can complete welding about 50% faster with the Flux Core welders than stick arc welding.
Versatility: If you can select the right wire, you can easily weld any materials made of ferrous, no matter whether the material is rusty, dirty, or dusty. 
Flexibility: You can work in vertical, horizontal, overhead, or any other direction with these welders.
Mobility: These welders are compatible lightweight and compact so that you can carry it anywhere easily and start welding with an adequate source of electricity.
Low skill level: These welders are very beginner-friendly, for which you don't need many skills to learn them. Once you learn flux core welders, you won't feel the necessity of help from others while welding.
---
Read more: Best 110v Flux Core Welder
---
Disadvantages Of Using The Flux Core Welding
You can't find a single product that doesn't contain some drawbacks. Flux core welders are also like that. These welders have some disadvantages, and those are:
Not suitable for thin materials: These welders are best for thick welding materials. The inert gas and high heat of flux core welders make it non-suitable for thin materials. 
Smoke and sparks: Since flux core evaporates into shield gas, it creates lots of smoke and sparks that can make breathing difficult for the users.
Poor appearance of weld: Due to smoke and spark, it becomes challenging to maintain accuracy and adequate distance while welding, which results in poor welding appearance.
Affected by the breeze: When you weld in an open place in breezy weather, it'll blow away the shielding gas, leading to inconsistent welds.
Frequently Asked Question
How thick can flux core weld?
Flux core weld comes with a 35" inner shield NR-211-MP that allows to weld steel over 1/4" thick. This measurement of thickness is double the maximum 12 gauge weld with MIG.
Is flux core welding hard to learn? 
No, in fact, it's the easiest category of welders to learn within a few days. It doesn't contain any complicated welding process and comes with beginner-friendly pre-set gas flow and pressure. 
Is flux core welder similar to MIG welders?
Flux core welder works in a similar process to MIG welders. Both of these welding devices use wire feed, the same machine to supply power for FCAW, and contain a very high production rate.
Final Words
Now you have the answers to the quotations of are flux core welders any good and whether you should choose these welders or not. 
Before you go to the flux welder, you should be clear that though it's easy to use, it can be tricky to maintain welding accuracy; though flux welders can make high-quality welds, but the appearance of the weld is poor.
However, if any novice welder looking for a good welder at a low budget to start their journey can consider flux core welders as an excellent starting point.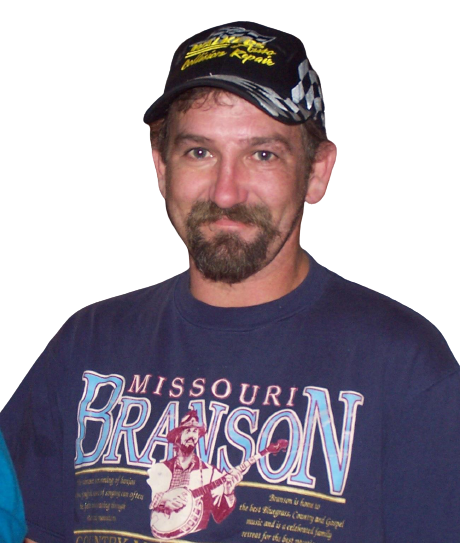 Hey this is Robert from Weld Gallery.
We have experience in welding for the last 5 years and I own a lot of welding equipment from different companies. We know good quality welding tools are very difficult for newbies and that is why we have created this blog to help the welding newbies and welders.