Flux core welders are small, compact, and budget-friendly yet powerful welding machines. So if you're a DIY person or own a small welding shop, look nowhere because flux core welders check all the boxes for you! 
Although these core welders do the job perfectly, as a beginner, it's really a difficult task to find and choose the best flux core welder for beginners. If you're also wondering the same, don't worry because you've arrived at the right place. We know how difficult it is to choose a flux core welder. 
That's why we bring you this buying guide and top 5 flux core welders to help you choose the right one. So let's get started.
1-Minute Quick Overview
"Welding in any position is possible with Hobart 500572 Handler 100, built of high-quality materials and robust."
"If you want a welder that can be moved from one place to another with ease, then go with the TOOLIOM MIG welder."
"Rust, paint, and light to medium dirt may be easily fused into one another using this welder."
"The Goplus Mig Welder is for the customer who is on a tight budget but searching for the best quality welder."
"The ETOSHA MIG Welder is such a product that beginners can use to experts due to its easy setup and high performance."
Comparison Table: Top 5 Best Flux Core Welder For Beginners
| | | | |
| --- | --- | --- | --- |
| Product's Name | Weight | Material | Duty Cycle |
| Hobart 500572 Handler 100 | 44 pounds | Stainless Steel | 20% |
| TOOLIOM 135A MIG Welder | 17.36 pounds | Metal | 60% |
| Lincoln Electric K2278-1 Handy Core | 45 pounds | Mild Steel | 20% |
| Goplus MIG 130 Welder | 35 pounds | Stainless Steel | 80% |
| ETOSHA MIG 160 Welder | 36.6 pounds | Steel Frame & Plastic Handle | 15% |
Best Flux Core Welder for Beginner Reviews 2022
We've considered expert's and customer reviews to shortlist the products, and also ranked them based on their performance, welding capability, and durability. Let's weld. 
1.Hobart 500572 Handler 100
Special Features
Allows you to weld up to 3/16 in. (4.8 mm) steel with flux-cored wire.
Provides a broad operating window for each wire, with quick and easy adjustment for different thicknesses and joints.
Offers you flexibility to use small or large spools of wire to better suit your welding needs.
Eases use and excellent safety feature which makes wire electrically "cold" until trigger is pulled.
Positive feed with adjustable tension Plus easy accessibility to thread new wire.
As a beginner, if you want a welder that can last for decades, here's the one you should go for. The Hobart 500572 Handler 100 comes from a well-known brand that is popular among users because of its longevity.
This flux core welder can be used in any place, but the meatal has to be 3/16 of an inch mild steel. However, despite its great usability, the setup might feel a bit tricky for a beginner. But once you get the idea, it'll be easier day by day.
Now the weight and dimension of this particular welder might feel a bit more compared to other ones because it weighs about 44 pounds. But the main reason for the weight is you can fit a bigger spool (approximately 10 pounds) in it, which can eventually save you money in the long run.
Nevertheless, this welder is particularly designed for DIY welders. Considering this fact, this Hobart is powered by a standard 120-volt home outlet. For safety's sake, a 20-amp breaker should be used instead of a 10 amp one.
Using a generator as a power supply isn't ideal for mobile welders. Thus this welder isn't for you. The transformer technique it employs is not suited for use with generators, based on its weight.
Pros
Built-in safety features keep wires cool.
Reliable welder with flux cores.
Allows for the use of both small and large wire spools.
A tension-adjustable positive feed mechanism.
Quick access to fresh wire threading.
Cons
Wire feed knobs can be fragile.
2.TOOLIOM 135A MIG Welder
Special Features
Weld up to .030″(0.8mm) and .035″ (0.9mm)with flux core wire. Can Handle E7018 basic electrode.
Powered By Standard 110(120V) Household Current.
Multi-functions in one machine: Suitable for MMA, Lift Tig, Flux Mig. Can weld stainless steel and carbon steel.
Big enough to handle 2 pounds rolls of wire.
Powerful Machine: Up to 135A output current that can weld mild steel up to 1/8 inch (3.0mm) plate.
Despite the fact that it may not be the best instrument for heavy-duty operations, people looking for a lightweight machine for their home projects may want to consider the Tooliom 135A stick welder from Tooliom.
Moreover, this welder is our top recommendation for novices, those who want to attempt welding for the first time, or those who are searching for a straightforward welder at an affordable price.
Lightweight and transportable, this model has an adjustable shoulder strap that makes it simple to take anywhere you need it.
Despite the fact that it does not have the "hot start" that the maker promises, it does take a second or two to produce a complete arc that allows for efficient burning. There are many other excellent features included with this model, like anti-stick and arc force.
Aside from the digital display, the danger warning, and the current outlet dial, which is simple to set, there are many more outstanding features.
This type may be used on a variety of hard surfaces, including stainless steel, mild steel, cast iron, and numerous other hard surfaces.
Pros 
Powered by 110(120)V home electricity.
Can weld mild steel up to 3.0mm thick at up to 135A output current.
Comes with a sophisticated digital display, read welding current.
Spot welding and minor tasks are well-suited to 2T operation.
Has a safety function that protects the welding machine from overheating.
Cons
TIG lift torch isn't included
3.Lincoln Electric K2278-1 Handy Core
Special Features
Welds up to 1/8 in. mild steel.
Plugs into household 115V, 20 amp outlet
One year warranty on parts and labor.
Easy to set even for novice users
Compact, portable and lightweight
A handy Core welder from Lincoln Electric is ideal for home repairs and hobbyists alike. Welding mild steel up to 1/8-inch thick is no problem for this machine. For most home and car park welding projects, this machine is ideal.
This is a high-quality Lincoln Electric welder, complete with all the tools you'll need to complete the job. It contains everything you need, including a work lead, a pistol, a cable assembly, and an input power cable. You don't have to spend any time fixing them since they were already installed at the manufacturer.
In terms of portability, the Lincoln Electric K2278-1 is an excellent choice for small to medium-sized welding projects. The machine is also incredibly user-friendly, making it an excellent choice for those just getting started.
There're a number of advantages to the Lincoln portable welder, including its mobility, simplicity of operation, and novice tolerance.
Pros 
Low-cost, high-quality welding equipment.
Drive system that can be adjusted.
Drive tension indicator with a numerical value.
With a built-in gas solenoid valve.
This portable welder is simple to use.
Cons
Some customers find issues with the weld quality.
4.Goplus MIG 130 Welder 
Special Features
Household Smart Welder.
Flux-Cored Wire, No Gas Welder.
4 Levels Adjustable Welding Speed.
Portable Design & Wide Applications.
Many Complimentary Necessities.
Here's another flux core welder for them searching for an ultimate budget-friendly welder. The Goplus MIG 130 Welder will undoubtedly stand out among other welders.
Welding machines like the Goplus MIG 130 are known for their great performance. In addition, the stainless steel body of this welder makes it a long-lasting machine. This welding machine is ideal for welding steel and a variety of other metals together quickly and efficiently. On top of that, 4 heating choices and 2 air vents allow you to reduce the temperature to your preference.
This Goplus welder includes automated thermal safety control because you don't have to worry about any unwanted situation.
Moreover, the 4-level current flow settings on this Goplus welder give it a multi-function control panel. It also contains a wire feeding speed adjustment rotary knob, allowing you to choose from 10 different wire feeding rates.
You may also utilize the concealed storage area at the top to store some small items, such as a phone or a tablet.
Pros
Made of solid stainless steel construction.
4 varying current flow rates
Comes with two vents to keep it cool.
Small accessories may be stored in the top-level storage compartment.
A self-releasing metal-inert shielding gas keeps the metal from oxidizing.
Cons
Doesn't need any battery to run.
5.ETOSHA MIG 160 Welder 
Special Features
Flux-cored wire & Gasless Welder.
Safe Mig Welder.
Wide Applications.
Portable Inverter Welder.
Large Radiator.
Welders of all skill levels may benefit from our ETOSHA MIG 160 Welder, which is cost-effective multipurpose equipment.
This MIG welder operates on an alternating current power supply of 110V, 60Hz and employs flux core wire ranging from 0.6 to 0.9mm in diameter. It is a totally gasless welder. This welder is capable of welding stainless steel as well as mild steel materials. 
When the machine overheats, the overheating prevention function kicks in, and the machine shuts itself down immediately. It also includes IP21 waterproof security, which allows it to function securely even if water drops on it accidentally.
This portable flux core wire gasless welder features an easy-to-start 160A arc and a comfortable handgrip, allowing you to weld white steel, raw steel, sheet metal, metal cage, staircase, square pipe, and other materials. It's, therefore, an excellent welder for outdoor repairs and DIY home projects.
It has a heavy-duty cooling fan / big radiator with a dual ball bearing to promote airflow for a cooler atmosphere while also enhancing exceptional performance and durability. The manufacturer's guarantee on this MIG welder is for one year, and the complete outside body of this welder is constructed of metal and plastic materials.
Pros
Able to weld a wide variety of metals
Avoids overloading and overheating of the system.
Cooling properties are provided.
Durable and resistant to heat and strain.
Simple to use without much of a hassle
Cons
Duty cycle of this welder is low.
Buyer's Guide For Best Flux Core Welder
The best flux core welder for beginners should have a few features that you should watch. Having said that, here are some things to keep in mind while purchasing a welding rod. Then, let's take a closer look at it.
Whenever you're out in the market to purchase the right welding machine, you'll need a welder that can weld plates of more than your regular thickness range. 
Why? 
By doing that, you can ensure that if you ever need to weld a plate that has more thickness than your usual plate, the welder will be capable of doing that too.
Single or Multi-purpose Usage
If you don't deal with gas welding, then a single-purpose welder will be okay for you. However, if you want to do both gas and gasless welding with one welder, go for a multi-purpose welder.
The next thing that'll impact what type of welder you should buy is what types of metal you want to weld. There're different welders available that can weld different materials and vice versa. For example, aluminum cannot be welded with a flux-cored welder.
However, most multi-purpose machines have the ability to weld aluminum, or can be quickly converted to do so. Nevertheless, an AC or DC output welder may make a huge difference. 
Flux-core welding doesn't provide very excellent AC outputs in general. Because they can weld steel better than stainless steel, they may be suitable if you're simply welding steel. Welding stainless steel requires a DC welder, which is the ideal choice if you are worried about the quality of your welds.
Most customers don't give much attention to the lead quality while purchasing a welder. But in reality, the lead's quality makes a huge difference in your welding experiences. Your weld's lifespan will definitely depend on the quality and durability of leads.
Generally, the longer the lead will be, the more confident weld you'll get out of that. What does that mean? That means while welding, you'll have more flexibility due to the long lead, but if the lead isn't long enough, you have to pull the welder close every time you weld any metal.
High-voltage, high-amperage equipment is used for MIG welding. As a result, you must take into account the MIG welder's safety measures. The MIG welding machines provide a variety of safety measures. 
In the event of a sudden electrical overload, the welding machine's overload protection function, for example, shuts it off. 
This guard against a variety of potentially lethal electrical risks. With the aid of overheat protection, welding operations may be kept in check.
The diameter of the wire and the reel are factors to consider when selecting a welder. Standard 0.03-inch-diameter wire and a 6-inch-long wire spool are included with most home and light-duty workshop welders. 
Your welder should be able to feed 0.035′′ and bigger diameter wire if you wish to place thicker beads.
Six-inch reels may be sufficient for a regular job, but having a welder that can use eight-inch reels is advantageous since it allows you to purchase more wire for less money and have it last longer before it needs to be replaced.
FAQs
Is Flux Core Welding a Simple Process?
Flux core welding is simpler to set up than many other types of welding, and the welding surface doesn't need to be pristinely clean, making it more convenient. Most folks should be able to start welding within an hour of unpacking their flux welder. But even if it takes a while, you'll eventually perfect this skill.
Is It Possible To Flux Core Weld Aluminum?
Aluminum can't be used with flux core wire. Weld quality will be poor since it doesn't get hot enough. Argon gas is required to protect the weld when welding metal even though the flux core wire package claims it may be used with aluminum. A multi-purpose MIG welder is your best option if you're planning to weld aluminum.
Do you think MIG or flux core is the best choice?
Unlike MIG, flux-core welding does not need a shielding gas, making it more convenient to carry about. Welding in windy situations becomes easier using flux-core. When burnt, the flux-cored self-shielding wire produces a shielding gas.
Is the flux core the opposite of its normal polarity?
When using straight polarity rather than the reverse, Flux-core performs better. Because electrons travel from negative to positive when the polarity is reversed, the electrode generates a great deal of heat.
Do you weld with a flux core by pushing or pulling?
You must constantly draw the welding gun away from the finished weld in order to avoid damaging it. Flux-core welding generates a significant amount of slag, which must be removed. This is something you've undoubtedly heard before, but if there is slag, you drag.
Conclusion
So far in this article, we discussed the best flux core welder for beginners and a buying guide to guide you to the best one that meets all your requirements. Moreover, before buying a welder, it's important to know the thickness of the plate and what type of metal you'll weld the welder, etc.
Having said that, we chose the Hobart 500572 Handler 100 since, the setup is easy for a beginner, affordable, and can be used on almost every type of metal.
So, whenever you want to purchase a welder, remember the facts we shared throughout this article.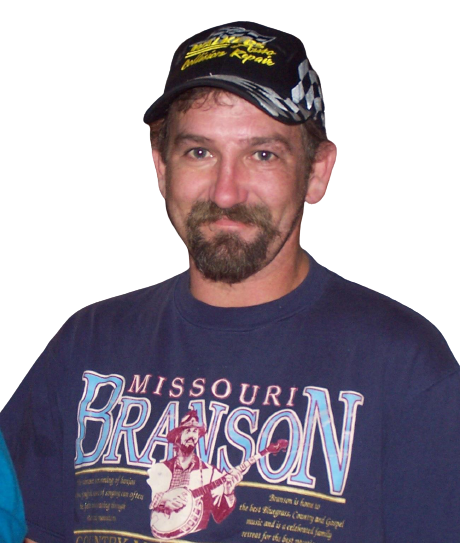 Hey this is Robert from Weld Gallery.
We have experience in welding for the last 5 years and I own a lot of welding equipment from different companies. We know good quality welding tools are very difficult for newbies and that is why we have created this blog to help the welding newbies and welders.