The Eastwood is one of the best in the market to make affordable welding machines that satisfy every welder's needs. So we thought, why not take one of their most sold and popular product and provide an in-depth review.
That is why today we're here with the Eastwood 90 Amp Flux Core welder review with every necessary detail that you require when purchasing.
Though there're numerous welding machines, this one is truly a lightweight, powerful, yet totally affordable device. Let's check out what it has to offer you, alright?
Quick Overview of Eastwood 90 Amp Flux Core Welder
Technical Specifications
Input Voltage: 110-120VAC
Output Range: 60-90 Amps
Duty Cycle: 20% @90 Amps
Weld Material: Steel, Stainless Steel
Maximum Weld: 1/8″
Weight: 40.1 lbs.
Torch: Tweco Style
Torch Length: 6′
Power Source: Transformer
Ground Length: 6′
The Eastwood is a very well-known brand for delivering quality products on a budget, and their 90 amp is no different. It's a 120V machine with a 15 amp breaker which is perfect for regular household work.
Moreover, there's no need for a shielding gas, making the machine easy to transport and work outside your home.
The flux core provides 90 amp output which means you can weld 20 ga steel and 1/8" thick steel easily.
Pros
Build for lasting a long time
The device uses regular household current supply
It comes with a reliable transformer technology
The machine is easy to use and takes almost no time to setup
Provides economical welding, and there is shielding required
Cons
The duty cycle is only 20%
Where to buy the Eastwood 90 Amp Flux Core Welder
If you are looking for a welding machine, especially the Eastwood 90 amp flux core welder, the best place to check is the Amazon. It is the largest distribution agency in the world, and as the site provides the opportunity to see user feedback on each product, then it's way easier to choose.
However, Eastwood 90 amp is available on various platforms, and you can also order it directly from the manufacturers. Moreover, you can also visit the nearest shop which sells these types of equipment and get it from there.
But we suggest checking it out on Amazon first as they provide sufficient details about the product and also the user feedback, that way, you know what you are buying.
What to know before buying the Eastwood 90 Amp Flux Core Welder
Before getting your hands on the Eastwood 90 amp welder, there're a few things you should check out, and these are –
One major thing to consider before buying a welding machine, especially the Eastwood 90 amp, to be specific, you need to check if the machine is compatible with your household current.
The 90 amp flux core welder requires a 120V input power source, and it's compatible with your household current supply, making it a perfect machine for a home worker.
Moreover, with the 120V you can go through 1/8" thick metal and go as thin as 20 gauge.
How good a welding machine works depends on its welding capabilities, and also, a major factor is how thick the metal is.
However, for standard work around the house, something which provides 60 amp to 90 amp output is sufficient.
Eastwood 90 amp provides exactly that, and you can easily weld 1/8" thick without any issues. Furthermore, the input required for the machine to provide the output of 90 amp is 120V which you have available in every household.
It's a factor if you are a handyman who seeks work outside. In that case, the weight of the device plays a role as you'll have to carry the machine everywhere you are working. That becomes difficult if the welding machine is heavy.
With Eastwood 90 amp, that factor actually has no issue as the device is around 40.1 pounds and has a handle. The handle makes it easier for a user to carry the machine not to feel heavy.
Features that make Eastwood 90 Amp Flux Core Welder
Eastwood 90 amp is a great machine; however, here are some features that we think should get a second glance –
The device itself is very straightforward to use, and with simple controls, you can be sure that it's ready to weld right out of the box. It has one power on and off button and also a button to switch between voltages.
Moreover, you also have a knob to adjust the wire speed according to your needs.
It's a machine that is compatible with your regular household current power input. That makes it a perfect tool to have at your disposal if you weld in your home. Moreover, the power input ranges from 110V to 120V, which is what we get in a standard household outlet.
You're getting 20% at 90 amp with the machine. That might not seem much, but the Eastwood 90 amp is built for home usage. So, in that sense, it's perfect for that purpose.
Conclusion
We tried to put forth our honest opinion and the best we can do on the Eastwood 90 Amp flux core welder review so that you could get a better view of the product. Moreover, we also tried to provide every bit of information that is necessary for your convenience.
Hopefully, the article will help you to make the right decision while buying this incredible masterpiece.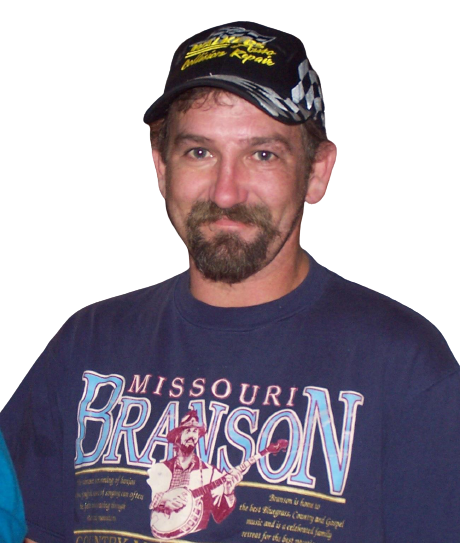 Hey this is Robert from Weld Gallery.
We have experience in welding for the last 5 years and I own a lot of welding equipment from different companies. We know good quality welding tools are very difficult for newbies and that is why we have created this blog to help the welding newbies and welders.