Unless you bought a DC-powered welder, you have to rely heavily on the AC power for your welding device. But what if you are in the middle of a project and there's a sudden power shortage? Yep, it's a nightmare. However, the only possible solution is to bring your own power source – a welder generator.
This combo is pretty much what you need as a regular welder. It's going to solve all your TIG, MIG, and Flux-cored welding with nothing to worry about the power supply. Then again, when it comes to picking up such a powerful combination, it's best to go for market-leading devices without a doubt. Such a device is the Lincoln Ranger 330mpx Welder Generator.
So, in this Lincoln Ranger 330mpx Review, we are going to shed light on this device and learn how you can make the most out of it.
Technical Details of Lincoln Ranger 330MPX Welder Generator
Output: 330A/28V/100%
Maximum Output: 330A/28V/100%
DC TIG Output Range: 330A/23.2V/100%
DC Stick Output Range: 292A/31.7V/100%
DC Constant V Output Range: 312A/29.6V 100%
GENERATOR OUTPUT: 11500 W peak and 10000 W continuous
TYPE OF ENGINE Kohler OHV Command CH740
HP AND SPEED: 25@3600
CYLINDERS: 2
Product Dimension: 26 x 20 x 36
NET WEIGHT: 486.00 lbs
Salient Features of Lincoln Ranger 330MPX
So, let's dig in and find out some of the most promising features of the Lincoln Ranger 330MPX welding generator. We must say, it's fully packed with advanced technology features that should be the perfect fit for your projects. Let's have a look.
Digital Interface
The digital interface of the machine is a complete show stopper in this device. It gives you a vivid exhibition of what's going on and how the voltage and amps are fluctuating while you are using the machine. It helps you take control of the device more than ever and lets you achieve the desired result.
Quiet Machine
The Lincoln Ranger series is well-known for its low-sound production. To be honest, if you bring this machine to your workspace, it will hardly be noticed unless someone bats an eye on its attractive exterior. That's because the device makes almost 74.7 dBA sound which is 60% lower sounds than any machines out there to allow you to have a noise-free operation.
Versatile Welder
This powerful welder generator is able to offer an output of 11500 watts at its peak and 10kW of constant power. With that power supply, the device can easily weld ¼-inches of 7018 electrodes. Plus, it can also weld on arc gauges up to 3/16 inches of electrodes.
Galvanized Base
Worried of about the humid weather? Well, not to worry about the Lincoln Ranger 330MPX at your side! The device has a solid galvanized base that adds to the strength of the machine and allows it to have a long life. Plus, it can protect the machine from corrosion and rust, as well.
Remote Control Operation
Not so surprisingly, the Ranger 330MPX can be operated remotely, too. Its 6-pin connector is an easy gateway for you to establish a remote controller to operate it from a distance. Alternatively, you can also use your hands or feet to use it, as well.
Easy to Set Up
It's quite an easy task to set this machine up. You don't need to go through a lot of guesswork as the machine is shipped with a Ready.Set.Weld® setup guide that explains how to set this thing up in detail. All you need to do is simply follow the guidelines and install the machine. It won't take more than half an hour to get this device running.
Pros and Cons of Lincoln Ranger 330MPX Welder Generator
Pros
Very easy and simple to set up
Excellent power supply system
Makes very low sound for quiet operation
It has a digital interface for flawless communication with the device
Strong galvanized base for long term use
Fine-tune adjustment option
Spool gun can be directly connected
100% duty cycle for the best result
Compact design doesn't require lots of space
Cons
Although it's quite compact in design, the weight is a bit heavy to handle
Lincoln Ranger 260MPX Vs 330MPX
Now, the Ranger 330MPX came out a while back. After that, Lincoln introduced a new model – the Ranger 260MPX. Although these two are not competing against each other at all, it's always a better decision to go through specs to know what's been updated.
The Ranger 260MPX is one of the most powerful welder generators that Lincoln has introduced so far. Its 9.5kW AC power means real business. It's quite compact in size when you compare it to other welders of the same category. Plus, it fits into nearly every welding project.
Its 26 x 20 x 36 inches' compact profile makes it one of the most portable devices in the market. You can easily carry it around wherever needed. Although compared to the 330MPX, the 260MPX doesn't quite look that small; it's still quite worth it.
Interestingly, both the devices use the same type of Kohler OHV CH730 engine and deliver the same excellent power output you need for the best result. Both the devices can be powered by AC and DC output for convenience.
However, the 250MPX weighs almost 10% lighter than the 330MPX. This makes it a lot more mobile and easier to use. But for those of you who don't want a welding generator to be lightweight, the 330MPX is still going to be your favorite.
Now, let's find out some of the key comparisons between the Ranger 330MPX and the Ranger 260MPX welder generators.
A Quick Comparison:
| | | |
| --- | --- | --- |
| Particular | Ranger 330MPX | Ranger 260MPX |
| Image | | |
| DC TIG Output Range: | 330A/23.2V/100% | 260A / 20.4V / 100 % |
| DC Stick Output Range: | 292A/31.7V/100% | 231A / 29.2V / 100 % |
| DC Constant V Output Range: | 312A/29.6V 100% | 253A / 26.7V / 100 % |
| Auxiliary Output Continuous | 10000 Watt | 9500 Watt |
| Auxiliary Output Peak | 11500 Watt | 10000 Watt |
| Engine Type | Kohler OHV Command CH740 | Kohler OHV Command CH740 |
| Cylinder | 2 | 2 |
| Price | Check Price | Check Price |
What Is a Welder Generator?
A welder generator is a combo machine that serves the purpose of a welder as well as a power source. It's pretty easy and simple to use and can be used in both DIY and industrial areas.
However, using it for household welding works will be a great idea as power cuts can ruin your work more at such places. The best part is, these devices are multipurpose when it comes to welding methods. You can easily weld MIG, TIG, Stick, even Flux-cored welding with these devices.
Why Lincoln Ranger?
Lincoln Ranger is a series of powerful welding devices that come with top-class performance for MIG, TIG, Stick, and Flux-cored welding.
The series has a number of industry-leading welding machines that serve the purpose of both commercial and household welding chores. Trusted by avid and expert welders around the world, going for a welder from the Lincoln Ranger series is indeed a wise pick!
Frequently Asked Questions
Is the Lincoln Ranger 330MPX worth it?
Yes, definitely. Coming from a world-class welder brand, the Ranger 330MPX is one of the rarest welder generators to perform at a higher duty cycle with literally no sound.
Can you weld both TIG and MIG welding with the Lincoln Ranger 330MPX?
Yes, this versatile machine lets you weld in both MIG and TIG welding.
Can you carry the Lincoln Ranger 330MPX around?
Yes, you can. But the heavyweight will need you to be extra careful to pick it up and relocate.
Final Words
So, that was all we had for the Lincoln Ranger 330MPX Review. It's truly a powerful and very useful combo machine that you can bet your money on. Even if you are not an expert welder, the easy-to-start guide will definitely help you get the machine working.
On the other hand, if you are an expert welder, you can take your welding job to a whole new level with this machine in your arsenal! It's going to allow you to have better and more productive results.
Have great welding!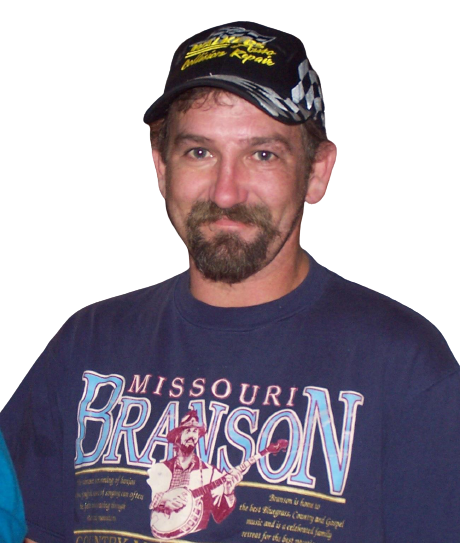 Hey this is Robert from Weld Gallery.
We have experience in welding for the last 5 years and I own a lot of welding equipment from different companies. We know good quality welding tools are very difficult for newbies and that is why we have created this blog to help the welding newbies and welders.